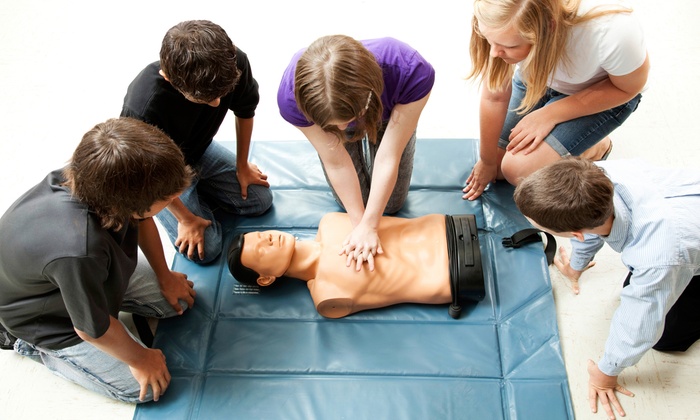 American Red Cross
Adult & Pediatric First Aid/CPR/AED Course
Adult & Pediatric First Aid and Adult, Child and Infant CPR/AED blended learning course taught through the American Red Cross.  This course is for anyone over the age of 16 who would like to get certified.  This certification stays valid for 2 years.
Class Details
This is a blended learning course.  You will be expected to spend 2-3 hours completing online coursework.  The online portion of this course should be completed prior to the in-person skills portion scheduled at the YWCA.
Fee: $80
Register online by Clicking Here
Must pay prior to the scheduled class date. Once your class fee is paid, students must contact our Aquatics Director, Mark Mellon, via email at mmellon@ywcagettysburg.org to have the online course link emailed to them.
Upcoming Blended Learning Class Dates & Times
Register online at least 3 days before the class date to allow time to complete the online course work.
*UPDATE* CPR Courses will resume as normal starting in July!
July
Session 7PR
July 8, 6pm – 9pm
August
Session 8PR
August 5, 6pm – 9pm